Installing Themes and Extensions in SlimBrowser
SlimBrowser integrates the most useful and popular features directly into the browser so that you don't install any external extensions in most of the cases. In case you do need to resort to external extensions for additional functionality, you can install any extensions from the Mozilla Add-on Website. Other than extensions, you can install themes from the same website as well. Both themes and extenions are treated as add-ons in SlimBrowser.
To install or manage add-ons in SlimBrowser, select "Add-ons" from the main menu and you will arrive the following screen: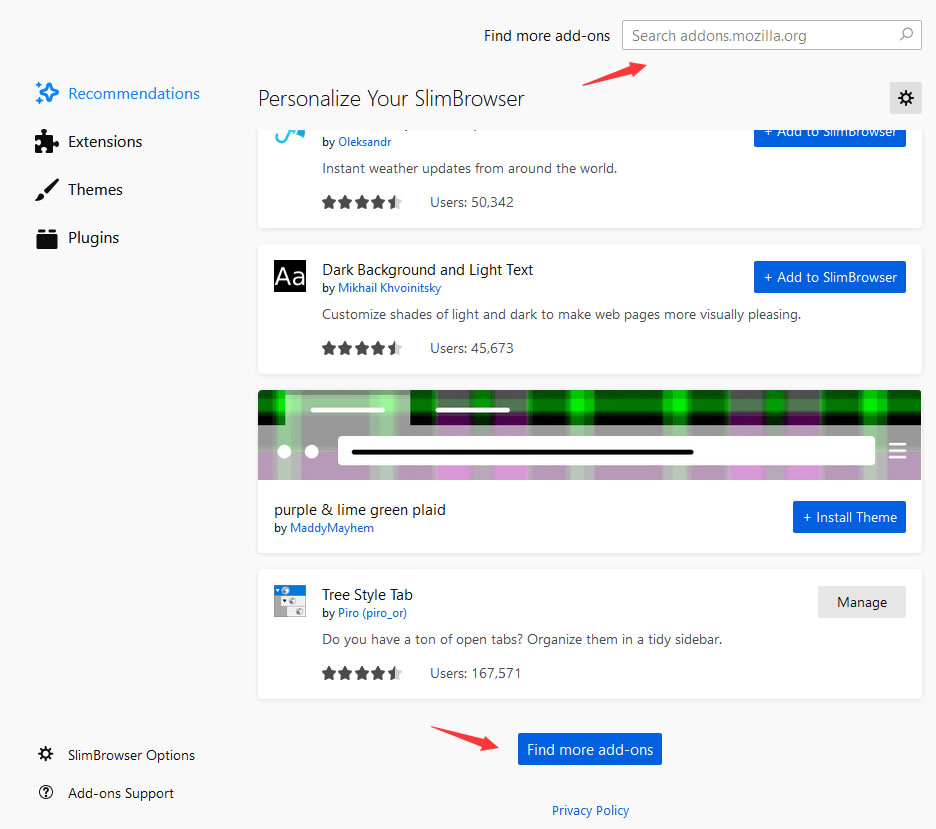 You can install any of the recommended add-ons or themes. You can use the search box at the top to search for add-ons by name. You can click the "Find more add-ons" to visit the Mozilla add-on website.