Introduction to SlimBrowser 7.0
1. Completely Redesigned Ad Blocker
The ad blocker has been redesigned from scratch in SlimBrowser 7.0 to significantly improve the effectiveness and performance. You can subscribe to one or more filter lists based on the languages of the web sites you regularly visits. The filtering rules will be automatically updated periodcally so that it can catch up with the most recent design of different websites. Just to name some examples, the new ad blocker completely eliminates all the ads on your facebook page, your gmail account, yahoo email account or hotmail account.
To start to use the new ad blocker, select menu Tools:Ad Blocker:Ad Blocker Options and select the filtering lists to subscribe to. United States users need only choose the EasyList or Fanboy's List while users from other countries can select filtering lists targeting websites in other languages.
If by any chance the ad blocker eliminates something useful content by mistake on a particular website, you can select menu Disable Ad Blocker On Current Domain to completely disable ad blocker on the current domain. Advanced users can also select the menu Ad Blocker History and create a specific exception rule to avoid the mistake.
2. Improved Photo Salon
The Photo Salon feature has been further improved in SlimBrowser 7.0. The window type options has been replaced by a more beautiful photo paper effect that is popular in photo album design. Also, you can add your own signature image to the right bottom corner of the photos. What's more, you can even tilt the input photos randomly to create a casual artistic effect when combing multiple photos. A couple of example images are shown below to demonstrate the photo paper effect with tilting and signature image.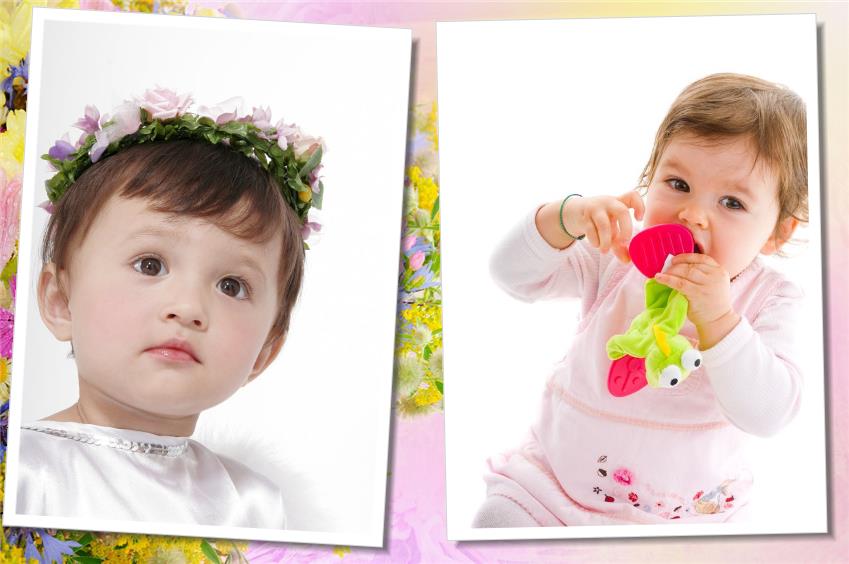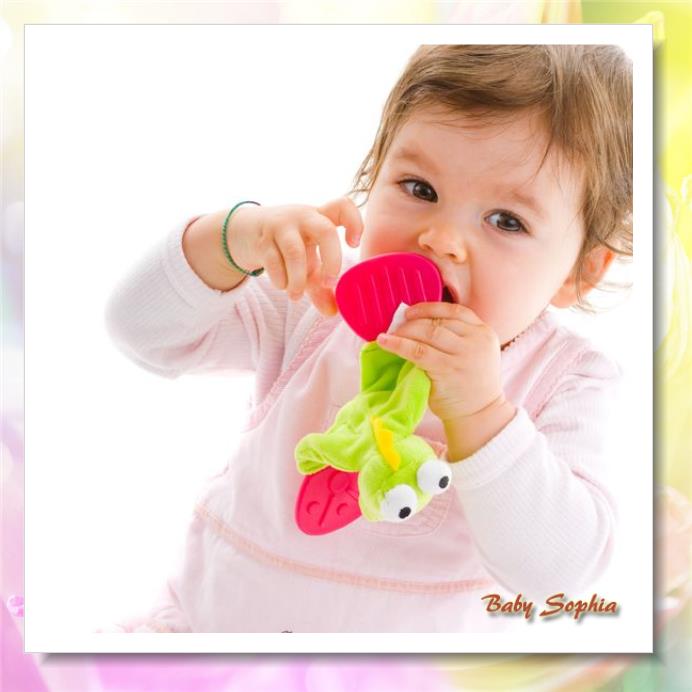 Another important new feature is photo clipping which lets you select only a portion of the input photo and make it available for final upload. This is extremely helpful if you want to make the main character in the photo stand out by removing distracting backgrounds. An example image cut out from the previous baby girl photo is shown below,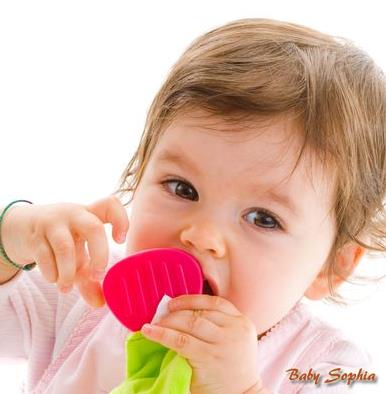 More photo frames are added to offer users more choices. However, the new photo paper effect does allow you to use any regular scenic background images as photo frame and still arrive at a beatuiful final image. To use your own image file as photo frame, just select "More Functions:Add Your Own Photo Frame" from the menu of Photo Salon dialog.
Photo Salon feature now can be enabled on a per domain basis. For example, you can enable it on facebook.com while disable it on your web email domain. Such settings will be automatically remembered when you change the "Process Photo" option on the file upload dialog as shown below,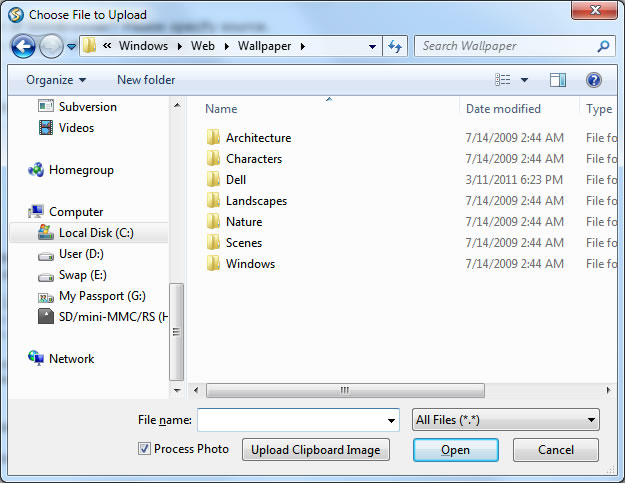 Upload Clipboard Image
If you are careful enough, you will also notice the "Upload Clipboard Image" button on the file upload dialog. Click this button will save any image in your clipboard into a temporary file and make it available for upload. This feature is very useful if you want to upload a screenshot. To make a screen, select menu File->Capture Screenshot of Selected Area.
3. Improved quick-dial (tabs) page with more configuration options.
The tabs page has been redesigned to support configurable number of rows and columns. You can also change the background color or specify your own background image file. The screen shot of each quick-dial now uses a higher resolution image of 450x300 pixels. If you have screenshots created from old versions of SlimBrowser, just click the refresh button on the left bottom corner of each quick-dial button to update them manually. You will also notice that the buttons will scale automatically when you resize the main window.
In case you haven't noticed it already, now you can put a site group or a quickfill form file on a quickdial button as a very unique feature only available in SlimBrowser.
A minor improvement for the tabs page is that now you can middle click a button to open it in a new tab. That's more convenient than the smaller "Open In New Tab" button on the left bottom corner of each button. You can also right click on a button and select the "Open In New Tab" menu item to achieve the same purpose. Just follow your own habit on this one.
4. Redesigned address bar to support omni-bar mode and enhanced auto-suggestions.
Omni-bar mode vs regular mode
In SlimBrowser 7.0, the address bar now supports a omni-bar mode in which the address bar is also reused as a search bar in order to cater to users who are used to searching regularly directly from address bar. In order to use the omni-bar mode, all you have to do is to hide the separate quick-search bar. The drop down button showing the list of search engines will be moved to the right end of the address bar in omni-bar mode. In this mode, if you type a single word such as "keyword" in the address bar and press enter, the keyword will be searched for via the currently selected search engine as the default behavior. If you make the quick-search bar visible again, the address bar will operate in the classic regular mode. In regular mode, the default behavior when you type a single word is to autocomplete the word with the pattern "www.*.com" and then open it as a URL. In either mode, the behavior regarding how to deal the single word is configurable via the enter-key domain autocompletion option in Tools:Options:Address Bar. If the enter-key autocompletion option is on, single word is autocompleted into a full domain and opened as a URL. Otherwise, it's passed to the current search engine. In both modes, if you type multiple keywords, they will be passed to the currently selected search engine.
If you want to search for a single keyword with enter-key autocompletion option turned on, you could type a question mark before the keyword, such as "?browser", and then press ENTER. You can also click the search engine button on the right end of the address bar to enforce a search operation instead of domain autocompletion.
Enhanced auto-suggestions
The list of automatic suggestions when you are typing in the address bar has been greatly improved in the new version. In V6.0, the source of suggestions comes from the browsing history only. In the new version, the source of suggestions come from the browsing history, your entire collection of favorites, all the site groups and quickfill form files. It supports both multi-keyword matching as well. For example, you can type "favorite video" to match a group file named "My Favorite Youtube Video Pages". For matching results from the history, you can right click on them and use the context menu to delete them individually or clean the entire domain. For matching form files, you can right click on them and select "Edit Form" from the context menu to quickly view the password stored in the form file if you have forgotten your own password.
5. New weather data source with better accuracy and 7-day forecast
SlimBrowser V7.0 has switched to a new paid weather data source with much better forecasting accuracy. It also supports 7-day forecast information compared with only 5-day forecast information in previous version. What's more, day weather and night weather is separately forecasted for each day.
For a full list of new features introduced in SlimBrowser 7.0, please visit the What's New page.
6. Other smaller changes worthy of mentioning
Hide title bar when main window is maximized
The title bar will be hidden by default when main window is maximized to save screen area. If you don't like it, go to tools:options:misc, turn off the option "hide title bar when main window is maximized".
Support for backup and restoration of data and settings
Choose menu tools:backup and restore:backup data and settings to archive most of your data and settings (including your favorites, site groups, form files, aliases and other program settings) into a zip file. Choose menu tools:backup and restore: restore data and settings to restore your data and settings from a previously archived zip file. You can use these two menus to easily migrate data and settings between two computers.
Small icon for the mini menu button
The mini menu button has been replaced with even smaller icon.
Drop down menu on the new tab button (+)
You can use the drop down menu to quickly access the list of websites defined on your quick-dial page without opening a new tab first.